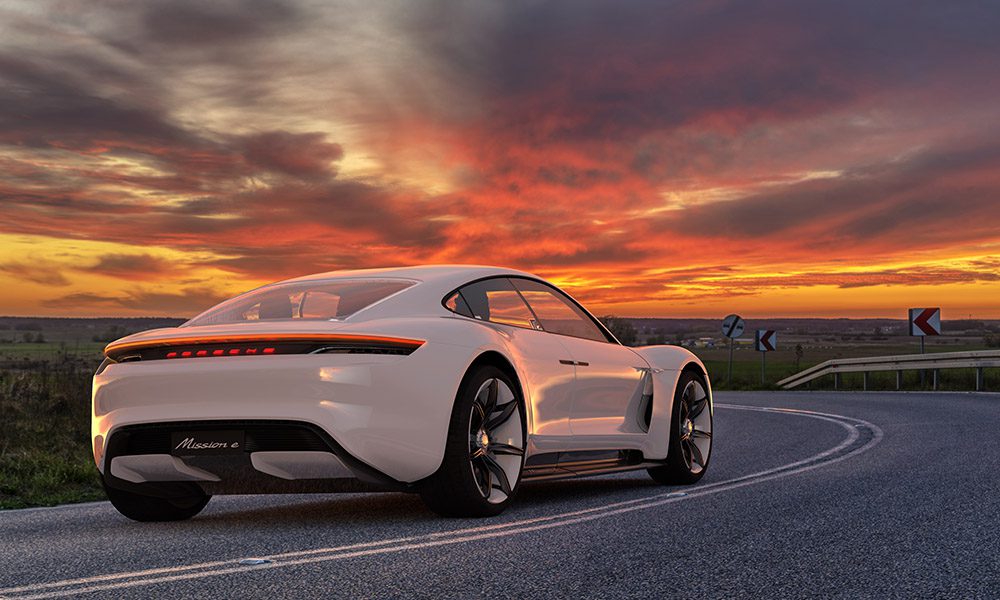 Author: Trusted Choice
Car insurance comes in a variety of coverages. You can choose from comprehensive, collision, and liability, and then add a variety of options like accident forgiveness, vanishing deductible, and even roadside assistance. But if you are looking for a bare-bones policy that will keep your premium low, liability only insurance may be what you are looking for.
Liability coverage is required in all 50 states, but it is generally the only legally required coverage, so a liability only policy not only keeps money in your pocket, but also ensures that you are legal out on the road.
While a liability only car insurance policy sounds great, it's not ideal, or even an option for everyone (if you have a loan on your car it's probably not an option). If you are in an accident, or your car is stolen or vandalized, you will have to shoulder the costs to repair or replace it.
Liability Insurance Can Be a Financial Lifesaver in an Accident
The main benefit of carrying a liability only coverage is savings. The cost savings will vary depending on the state and your personal factors, but you may be able to shave 50% off the full coverage rate.
When it comes to car insurance, liability covers the cost of other people's injuries or the cost to repair or replace their vehicles, but it offers zero protection for your own medical bills and your own vehicle.
What this means is that if you cause a car accident and manage to total both your vehicle and the other person's, your liability insurance will step up and cover the cost to repair or replace the other person's car. Your policy will also pay any resulting medical bills for the other person, the cost to defend a lawsuit if you are sued, and any settlements resulting from the lawsuit. It is important to remember that your policy will only pay out up to your policy limits, so carrying low limits can leave you exposed.
A liability only insurance policy will not cover your medical bills or the cost to repair or replace your own vehicle.
Liability Insurance Comes in Two Flavors
Liability insurance is pretty straightforward, but there are two types, both of which are included in a liability only car insurance policy. Here is a quick overview of what each cover:
Bodily injury liability: This covers the harm that you do to another person. It will pay any medical expenses, such as hospital bills, surgery costs and even physical therapy if necessary. If the person you injured chooses to sue, bodily injury liability will pay for your legal defense, as well as any resulting settlements or judgments, including claims for "pain and suffering."
Bodily injury liability is written with two limits. The first is for each person who is injured in the accident, and the second is for total injury costs for the accident. As an example, a bodily injury policy with 100/300 limits means your insurer will pay up to $100,000 for one person's bodily injury costs and up to $300,000 for all bodily injury claims in the accident.
Property Damage Liability: If you are responsible for damage to another person's vehicle or other property, this will cover those costs. It pays to repair or replace not only a vehicle, but also other property such as a hedge, fence, garage doors or even landscaping. This coverage comes with a single limit, and a common policy limit is $50,000.
Liability Insurance Is Required in Every State
Liability is the only car insurance that is required in every state, and each state sets its own liability requirements.
If you are caught driving without the state-required minimums, you will be issued a ticket for driving without insurance, your license will most likely be suspended until you have proof of insurance, and in some states, your vehicle will be impounded.
How Much Liability Only Coverage Should I Buy?
Legally you are only required to carry the state minimums, but most industry experts recommend carrying much higher limits, especially if you own a home or have other assets that could be at risk if you are responsible for a serious accident.
While your personal circumstances will dictate your coverage levels, most experts recommend carrying 100/300/50 or higher when it comes to liability coverage.
Carrying the state-required minimums is never recommended, because they are often too low and will leave you exposed, especially if you are in a major accident.
As an example, the state of Colorado requires drivers to carry liability limits of 25/50/15, which translates into $25,000 per person, $50,000 for the entire accident and $15,000 for property damage.
In an accident, these limits would quickly be eaten up by medical bills, not to mention the cost of defending a lawsuit. Once your coverage limits are reached, the rest of the bills fall directly to you.
Let's run the numbers on a hypothetical accident:
If you are responsible for a car accident that involves injuries and also totals the other person's car, here is how the numbers could break down if you were carrying the state of CO minimums of 25/50/15.
Assuming two people were seriously injured in the crash and ran up $75,000 in hospital bills (which is quite easy these days), and their totaled vehicle was a 2014 Toyota Avalon, which KBB.com values at $22,533, you would be looking at the following bills coming your way:
Your bodily injury liability coverage would top out at $50,000, leaving you responsible for $25,000 in hospital bills. Property damage would be capped at $15,000 so you would be on the hook for $7,533 for the vehicle.
Your total out-of-pocket expenses would be $32,533 and if they decided to sue, the cost to defend a lawsuit would be also your responsibility.
This makes it pretty clear why buying the state minimums can often be a mistake. A trusted Independent Insurance Agent has the know-how to help you understand these situations and offer you the best insurance solutions specific to your situation. R.S. Semler & Associates Insurance, Inc. has been in business in Washington County, WI for over 50 years by providing our customers peace-of-mind when it comes to protecting what is important to them.
When Should I Switch to Liability Only?
In certain circumstances, liability only coverage makes sense. For instance, if you are driving an old car. If your vehicle is so old that you would not repair it if it broke down or you were in an accident, it's time to dump full coverage and stick with liability only.
Liability only coverage isn't always the best choice though. You must keep in mind that you will be paying to repair or replace your own vehicle, and that can be a major expense. You are also on your own if your car is stolen or vandalized.
Liability only car insurance does not offer some of the other benefits that may come standard with a full coverage policy, such as rental car coverage, towing and roadside assistance. So you will need to evaluate your situation carefully and decide if this is the right option for you.
Consider an Umbrella Policy
An umbrella policy provides additional liability coverage on top of the liability coverage offered by your car insurance policy. Umbrella coverage kicks in when you reach your coverage limits.
As an example, if you are carrying 100/300/50 in liability on your vehicle and are involved in a major accident, and owe $450,000 in damages, the umbrella policy kicks in after the $300,000 on your liability policy is used up. It pays out the additional $150,000.
The great thing about umbrella policies is that they are fairly cheap. They are sold in $1 million increments, and you can usually purchase $1 million for $150 to $300 per year.
Let the licensed agents at R.S. Semler & Associates Insurance, Inc. help you determine what is best for your specific situation. We are here to help you understand the risks that are out there, what the laws require and you decide what you feel is the right budget for you. Call us at 800-414-5875 or look us up on the web at www.rssemler.com and we can provide a free no-hassle quote today.