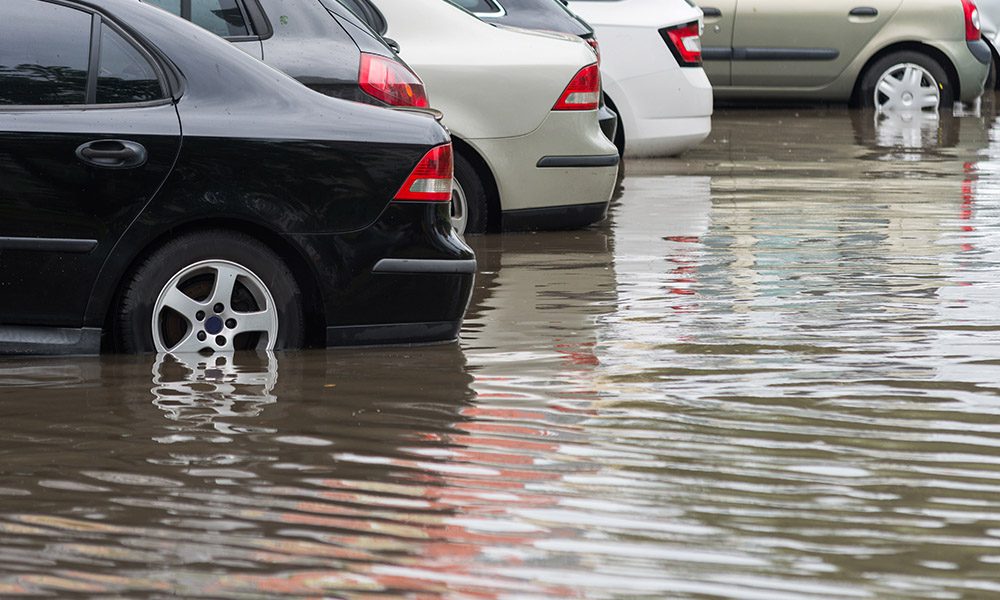 Author: Erie Insurance
In late 2017, Texas and Florida experienced devastating hurricanes and flooding. Many homes and businesses were affected by these natural disasters, and got us thinking: "What happens to vehicles that have been flooded?" and "How do you know whether one has been?"
Unfortunately, natural disasters give criminals an opportunity to sell flooded vehicles to unsuspecting customers.
Q: What's the easiest way to find out if a vehicle has flood damage?
A: There is no easy way. According to the National Insurance Crime Bureau, there are some dishonest auto dealers who purchase vehicles (new and used) from flooded areas, clean them up and try to resell them with the flood damage illegally hidden. You can check to see a vehicle's history on the NICB's VINCheck website. (visit https://www.nicb.org/how-we-help/vincheck .) It's free and you can search to see if the vehicle has been involved in a claim related to flood damage.
CARFAX also offers a free flood damage check that you can do online at https://www.carfax.com/press/resources/flooded-cars.
Q:  Are there any visible signs you should keep an eye out for when inspecting the vehicle?
A:  Yes, there are some telltale signs, or at least signals that there might've been flood damage.
Discoloration of seat belts. Pull the seat belt out and inspect it for mildew.
Sand or silt under the carpets or floor mats. (pull them back and take a look to see what's underneath).
Rust underneath the vehicle. Rust would be uncommon for newer models or models only driven in warmer climates.
Rust on screws in the console areas where water doesn't reach.
Missing rubber drain plugs from underneath the doors or entire vehicle (this could be a sign that they were used to remove floodwater).
Water stains or fading on the seats or door panels.
Moldy smell or intense disinfectant smell trying to mask water damage.
Q:  What other ways can you make sure that a vehicle isn't damaged by water flooding?
A:  Make sure you're purchasing the vehicle from a reputable car dealer. You can also request that a certified mechanic inspect the vehicle and specifically look for water damage. Flood-damaged vehicles can show up from anywhere in the country. Some signs are not visible, such as corroded airbag connections. It's important to do your homework before making a purchase.
There are many online resources to help you get the facts and reports before you purchase a vehicle. A little extra work up front could save you time and money in the long run. If you have any doubts about the safety of a car, it's probably best to walk away.