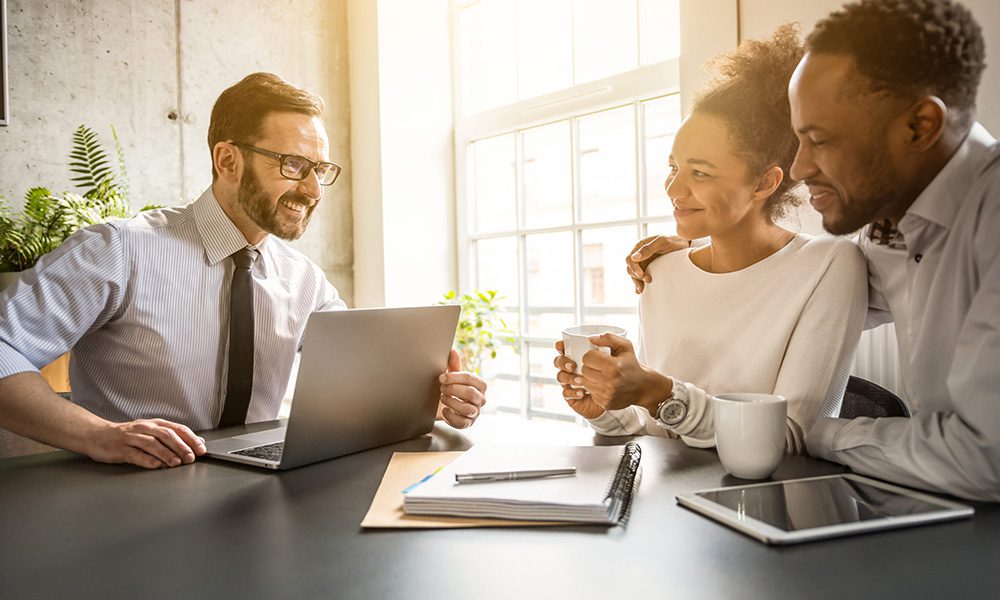 The glamorous life of an insurance agent is not for the faint of heart! This is Part 2 of The Life and Times of Insurance Agents, explaining to you the most common questions we hear from our beloved customers. We have been there, done that and are happy to share our knowledge from real life experience!
Q: We "bumped" into another vehicle at the stop light, but no damage was done.
A: Plenty of times we have heard a customer explain that they "bumped" into another vehicle at a stoplight, there was no apparent damage to the other vehicle, the other party just was "shook-up" and not hurt. But you exchange insurance information anyways, just in case. You don't report this to your agent because there's no damage and nobody is injured and you don't have collision coverage anyways. But we get called a couple of days later because someone in the other car is now stiff and sore. Please tell us what happened, where it happened, etc. so that we can at least have a heads-up on this just in case something more comes of the little bump, and there was more damage or there were more injuries than what was apparent that day or night.
Q: I paid off the loan on my car, do you need to know?
A: If you pay off the loan on your vehicle, please let us know so we can take that lending institution's name off your policy. Otherwise, you could end up with a real mess in the event of a claim. If we have the bank shown as a Loss Payee on your policy for that vehicle, any claim settlement from the insurance carrier will have a check being made payable jointly to both you and the bank and you may not be able to get the bank to sign off on that check quickly.
Q: I paid off the mortgage on my home, do you need know?
A: The same principle applies here. If we still have a Mortgagee shown on your homeowner's policy, any claim settlement may have the check made payable to both you and the bank and you may not be able to get the bank to sign off on that check quickly.
Q: I bought my wife a $5,000 ring for our anniversary. Do you need to know?
A: Most homeowner's policies have a limitation in the coverage form for jewelry, fine arts, firearms and other specialty items. You may only have $1,000, $2,000 or $3,000 in coverage and that coverage might be confined to your residence premise only and that coverage might be confined to traditional causes of loss only. That means you may not have any coverage if your wife loses that anniversary ring while she had it in her locker at the local gym. Additionally, you may not have coverage if your $1,000 set of golf clubs disappears from the rack at the course while you're at the 19th hole. We can provide special coverage and schedule jewelry, firearms, bicycles and other specialty items on a homeowner's policy at a very reasonable cost. Just bring us a copy of the appraisal and/or bill of sale that shows the value and a complete description of that item and we'll get this added to your policy.
Q: We installed a security system; will we get a discount on our insurance premium?
A: More and more people are installing alarm systems in their home that are tied to the local police department, or are monitored by a security company. If you put one in, get us a copy of the Certificate from the alarm company and we will get you whatever additional discounts that we can on your homeowner's premium.
Q: We just bought a moped, do we need to insure it?
A: Even if that moped is worth little or nothing, you need to have Liability coverage for that moped since it is required to be licensed, if it's going to be used on public roads. Most personal automobile policies do not have any automatic coverage for a newly-acquired moped. They're treated somewhat similar to a motorcycle and they require a special form of coverage. Be sure to call us with the year, make, model and VIN/Serial # for that moped and we will find the best coverage fit for you.
Q: Our child is off to college, what happens to their insurance?
A: This situation could have a number of ramifications for you. First off, some companies provide you with a discount on your personal auto insurance if the student is a certain distance away from your residence premise and does not have one of your vehicles with them. Let us know where they are at and we can see what discounts are available. If they are taking a vehicle with them, be sure to let us know what school they are attending. Also let us know if they are living in a dorm, or if they are renting an apartment/house. Some homeowner's insurance companies will provide you with an extension of your property and liability coverage for full-time students who are dependents of yours and continue to live with you during the summer months. Some companies do not provide that extension and in those cases, we can suggest a renter's insurance policy for that student. Be sure to let us know what college, on or off campus, apartment, house etc. and if they have any laptop or desktop computers, bicycles etc of any significant value with them.
The goal at R.S. Semler & Associates Insurance, Inc. is not to make you coverage rich and money poor. It is to provide comprehensive coverage that meets with your needs and expectations. Good communication with us helps avoid uncomfortable situations later.
Business and personal insurance in Washington County, WI can be provided to you by R.S. Semler and Associates Insurance, Inc. After a brief consultation with us, we are able to tailor policies specific to your unique situation because we represent numerous insurance companies and have local licensed agents on staff in Hartford, WI available to help you when you need it most. You can learn more about us and insurance at www.rssemler.com or call us at 800-414-5875.